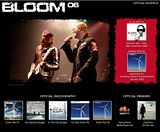 07/11/2008
FINALLY "CLUB TEST 01" IN ITALY
AND READY FOR THE GERMANY, AUSTRIA AND SWITZERLAND RELEASE
NEXT RELEASE ITALY:
The 28th of November is the official release date for "Club Test 01" in Italy!
We've been informed that it should be available on CD, digital and Vinyl.
FOTO:
On our MySpace and in the official photo section you can see some pictures of our recent exhibition in Milan (October 22 2008) shot by Giulia Guidi.
NEXT RELEASE IN GERMANY, AUSTRIA AND SWITZERLAND:
We're all ready to go with "Crash Test 02" in Germany, Austria and Switzerland.
At the moment release is scheduled for the and of January 2009.
The first single should be "Being Not Like You".
COMPILATION:
"Welcome to the Zoo" is the first track of the "Zoo of 105 compilation" on Time records in Italy.
We would like to personally thank Wender and the Zoo staff for using the song as the opening and closing title of their radio program along with all the Sky and MTV spots.
By the way...we are working on a Remix of the song at the moment that we plan on completing ad hopefully get it spinning soon
REMIX
Recently we've produced a remix for and Italian project that is working out really fine, well is seems that the remix will be released and we're completing the mix.
We can't obviously let anymore news leak out at the moment but we would really like to see if you can guess who the artist is.