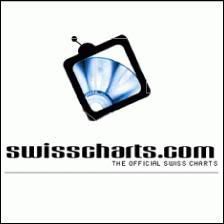 13/01/2009
BLOOM 06 IN THE ITALIAN AND SWISS CHARTS
"CLUB TEST 01" AND "BEING NOT LIKE YOU" HIT THE CHARTS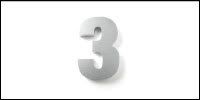 ITALIAN CHARTS:
"Club Test 01" goes straight to number 3 in the official Nielsen download charts that include both CD and downloads.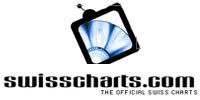 SWISS CHARTS:
As mentioned in our previous newsletters "Being Not Like You" is the first Bloom single for Germany Austria and Switzerland.
The first positive results pop up from the Swiss DJs in only just a few days of promotion:
n.4 (highest new entry) in the Swiss DJ Charts (House/Dance) and…
n.20 in the Techno Trance Charts. Still scheduled for the 31st of January the release of "Crash Test 02"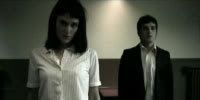 "POP PORNO" BLOOM 06 REMIX:
Some of you have already heard this remix on "Samples" (a Saturday afternoon show on the Italian Radio "105"). Now on our MySpace you can hear the entire version of the Bloom 06 remix of "Pop Porno" by "Il Genio"
Bloom 06: "Universal requested a remix of this track greatly known due to the video and its title. We were informed that there would be other important DJ remixes so we decided to produce a something a little different than a typical club remix: hot vox, sexy lyrics…sensual atmosphere all in the pot for an erotic night chat"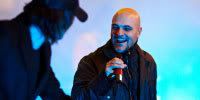 NEW PHOTOS:
On our MySpace and official site you can see some shots by Giulia Guidi of the Bloom 06 new year exhibition in Pordenone.
BLOOM 06:
"After the new year show in Pordenone we took a few days off to chill out and charge the batteries. Now we're back to work and with some great news: it's always handy to have good news as gas when you're about to start composing and producing.
Lots of our fans are curious to know if there will be a "Club Test 02" and a "Crash Test 03 …there sure will be! In the first case we're at a good point but we will first let "Club Test 01" fade out naturally. Regarding the album the composing faze will officially start in the next days.
Looks like 2009 opened up with a positive vibe for us!
We dig, we plant, we take care of the garden…and sooner or later…if you've been a good gardener…the flowers will Bloom !"
How I like the last sentence: "We dig, we plant, we take care of the garden…and sooner or later…if you've been a good gardener…the flowers will Bloom !"
Il Genio - Pop Porno [Bloom 06 Porn Vibe Remix]