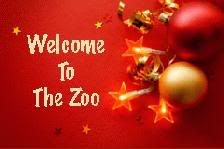 22/12/2008
29 AND 31 DECEMBER WITH BLOOM 06
SOME NEWS AND 2 LIVE SHOWS TO WRAP THE YEAR
LIVE:
The 29th and 31st of December Bloom will be playing live for a student party in Agnone (Isernia, Italy).
The 31st they will be on the Festival Show stage in Pordonone (Italy).
NEXT RELEASE GERMANY, AUSTRIA & SWITZERLAND:
We've just received some copies of the "Being Not Like You", promotion is already rolling for Germany, Austria and Switzerland, and "Crash Test 02" which release in those countries is previewed for the 31st of January 2009.
BLOOM 06:
"Please excuse us for the recent absence from the Forum but the we're kidnapped by the great amount of production work! We're writing, arranging, remixing, mashuping, covering...in other words super active. To sum to all this is the rehearsal for the live shows of the next few days.
We obviously expect to see you many of you for the shows to have some really loud fun

2009 begins on the Festival Show stage in Pordenone and with the imminent release of the album and single in Germany, Austria and Switzerland...seems we're starting with a bang!
Anyway, we're most of all here to wish you all happy holidays along with the people you really care about...and not only the holidays but the rest of your lives! Peace and joy to you all.
Maury and Jeffrey